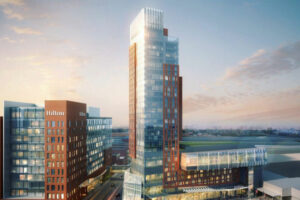 Our hotel block is now open for the 2023 OLF Conference to be held on September 8 and 9! We are at the Hilton Columbus Downtown right next to the Convention Center at 402 North High Street in Columbus, Ohio.
Be aware that the discounted rate is only available until August 24 or until the block is filled, so make your reservations now! If you are not staying overnight, the link also includes information about travel and parking in the area.
Also take note that our Call for Presentations is open for just a few more days. If there's something you'd like to talk about, be sure to get your proposal in soon. Contact us at speakers@olfconference.org with any questions about the CFP.
There's more news to come about OLF Institute training, conference registration, and Birds of a Feather sessions. Stay tuned to our news page for announcements!