All times are in the U.S. Eastern time zone and subject to change. Activities (except for the afterparty) will be on the 3rd floor of the new Hilton tower at 402 High Street, on the same side of the street as the convention center.
Interactive Schedule Apps
Friday, December 2

Our Happy Hour sponsored by OpenLogic starts at 19:00 – light appetizers and drinks will be served from Pheoris West C. Grab something and visit our exhibitors in the Expo area in the Massey room!
Saturday, December 3
8:00
Check-in Opens
Coffee sponsored by CIQ served in the common area until 10:00. Also visit our vendor expo in the Massey room!
Room
Pheoris West AB and Youtube
Johnson
Owens
9:00
Keynote: Every NTEU is Someone's Guru – Amber Graner
Kubernetes: From Laptop to Production

OLFI ticket required

10:00
AI for Everyone? – Matt Eland
Market Rate: Is It Just for Seafood? – Yvette Menase
11:00
Containers Made Easy with GitLab – Steven Pritchard
Career Conversations: Let's Talk About the State of Work in 2023
12:00
Break
Break
13:00
How Aronetics Ensured Control of Security Controls – John Aron
Journey to Containerized Applications: Uyuni Experiences – Don Vosburg, SUSE
14:00
10 Things DevOps Is; 10 Things DevOps Isn't – Matt Williams
The Road to EPEL 9 – Carl George, CentOS
15:00
Your Bug Tracker and You – Ben Cotton
Case Study: Incremental Migration from WebSphere to Open Source – Kyle Jenkins
16:00
Punched Cards, Portable Computers, and Linux ISOs: A 50,000:1 Scale History of Human-Computer Interaction – Eostre Emily Danne
Data Rules for Observability – Dave McAllister, F5
17:00
My First Look at Rust – Terry Howald
Ansible: the Evolution, Ecosystem, Execution Environments, Event-Driven, and Kubernetes – Joshua Preston, Red Hat
18:00
Keynote: United We Stand – Jon "maddog" Hall
19:00
Closing Remarks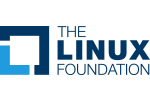 The afterparty sponsored by the Linux Foundation will be in the original Hilton building at 401 High Street (cross the street using the skybridge on the 2nd floor) in the Gallerie bar area immediately to your left as you exit the skybridge. This is at the top of the spiral staircase from the 401 lobby.